Dental Care
In the Children's centre we are focused on learning about healthy lifestyles and how to take care of ourselves. One part of this is dental care and oral hygiene. All children in the centre have the chance to brush their teeth every day. We have healthy snacks, meals and drinks. Sweet treats are restricted to special occasions. We are currently working towards achieving the ''Oral health Smile award''. Please see the attached information on dental care and how to join a dental practice.
We enjoy learning about teeth and healthy eating. Teeth are important for:
Enjoyment of food without pain

Healthy teeth enable good sleep

Happy confident smile

Help making friends

Supporting speech development
We ask you to help look after your child's teeth by encouraging:
Toothbrushing, twice a day. Before, bed using a pea-sized amount of family fluoride toothpaste and at one other time, spit out the toothpaste don't rinse. Help your child brush until they are 7 years old.

Reducing sugary snacks and drinks and choosing healthy food and drinks without sugar. 3. Regular dental visits. www.nhs.uk/dentists calling 111 for urgent or emergency dental care By encouraging your child to look after their teeth, they can avoid the pain and distress which accompanies toothache and have …..
HEALTHY TEETH FOR LIFE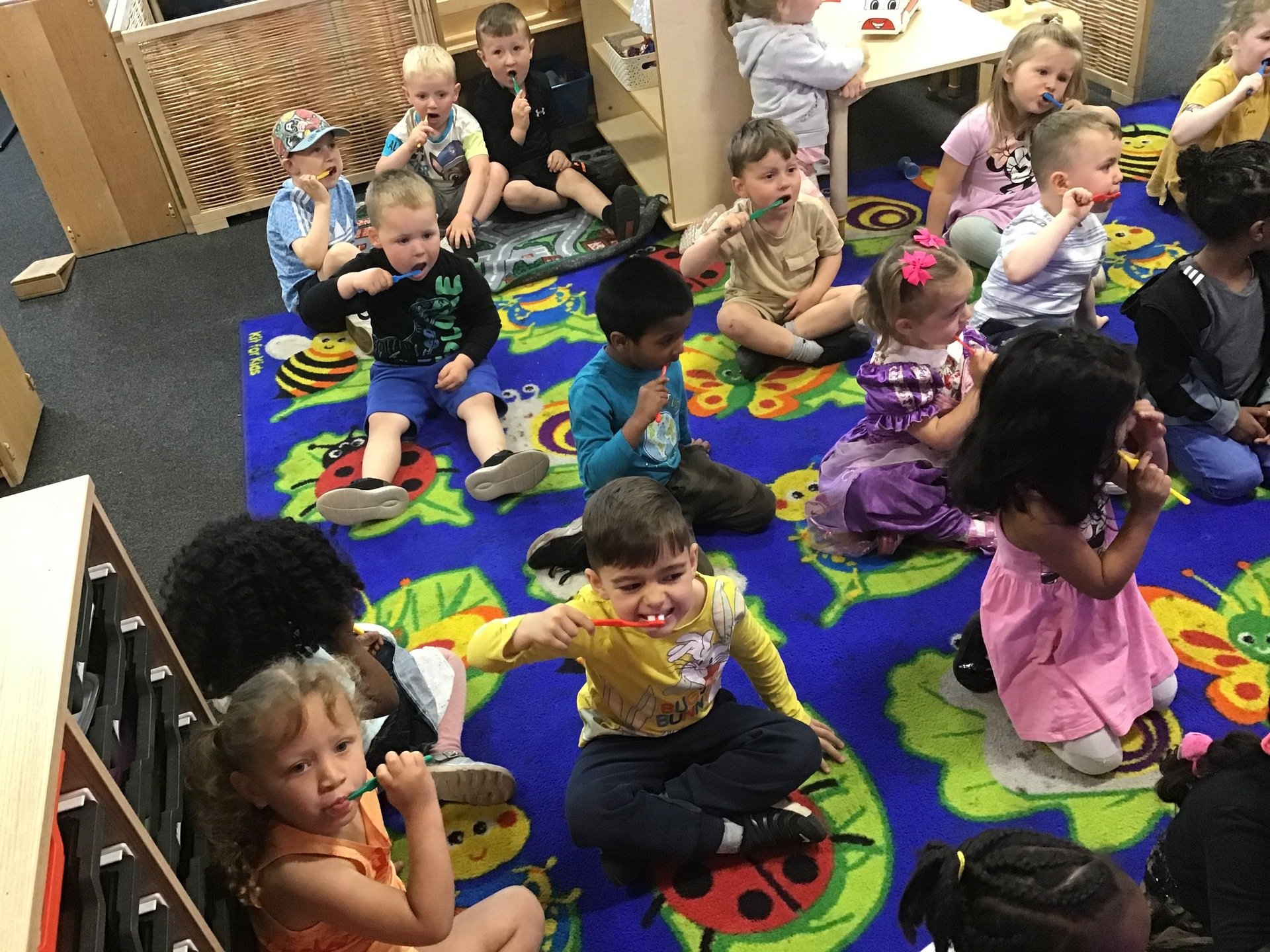 Please find out more by looking at the leaflets below: