Year 6 Visits and Experi
ences
Lineham Farm
As your time at Castleton comes to an end, children in year 6 get to experience some great visits. In November, your child will visit Lineham Farm for weeklong residential. The list of activities includes climbing, cycling, archery, orienteering and many more fun-filled adventures!
Camping at Fanwood
The final residential of year six is to Fanwood Activity Centre, in Cleckheaton. Here we spend three nights under the stars camping! We have fun filled days, packed full of outdoor activities. These include Jonty's caving experience, a nightline, a low ropes course, archery, bushcraft and many more. This residential is a great way to finish off your time as a pupil at Castleton Primary School.
https://www.spenvalley.org.uk/campsite
Pen-y-Ghent
After the success of last year's challenge we have decided to take on the challenge of climbing Pen-y-Ghent once again, one of the Yorkshire three peaks. We will be taking on the mountain in loving memory of two of our much loved members of staff, Mrs Mandy Kirby-Briggs and Mrs Louise Edwards who sadly lost their battles with cancer. This provides lots of opportunities to apply map skills learnt in the classroom, plenty of determination and resilience on show and all for a great cause. Well done to everyone!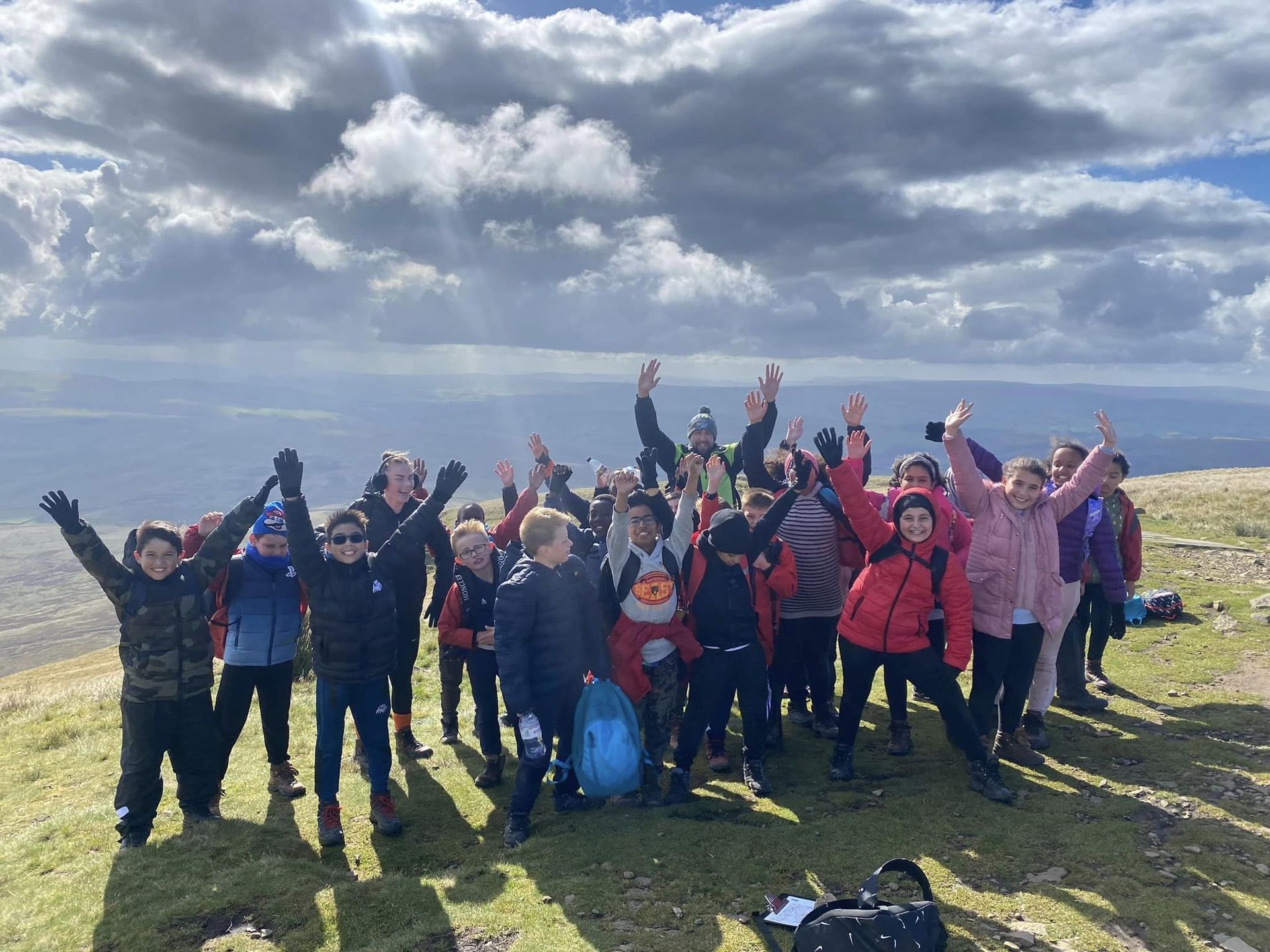 Day trip to London
London's calling! Here at Castleton we have a great relationship with Rachel Reeves our local MP for West Leeds. Every year she meets us in London at the Houses of Parliament. We catch the first train from Leeds to Kings Cross station, then an underground tube to Westminster. This is where we get our first look of our capital city and the spectacular Big Ben and Westminster Abbey. After the Q&A with Rachel Reeves MP we have a guided tour of the Houses of Parliament. This is followed by a whistle stop tour of Downing Street, The Cenotaph, Trafalgar Square and Buckingham Palace. Finally, we jump back on the tube to Kings Cross to catch the train back to Leeds. A fantastic day spent in our capital city!
The Dunwells
Years 5 and 6 are lucky to have musicians come to our school and teach us about their music and how we can make our own music. We create a song together and the preform it in an assembly.