Chicks through 'eggucation':
F2 incubate and then watch their very own set of chicks hatch. They learn about caring for animals alongside learning about what the chicks need to grow. This gives a hook for our topic in the spring term.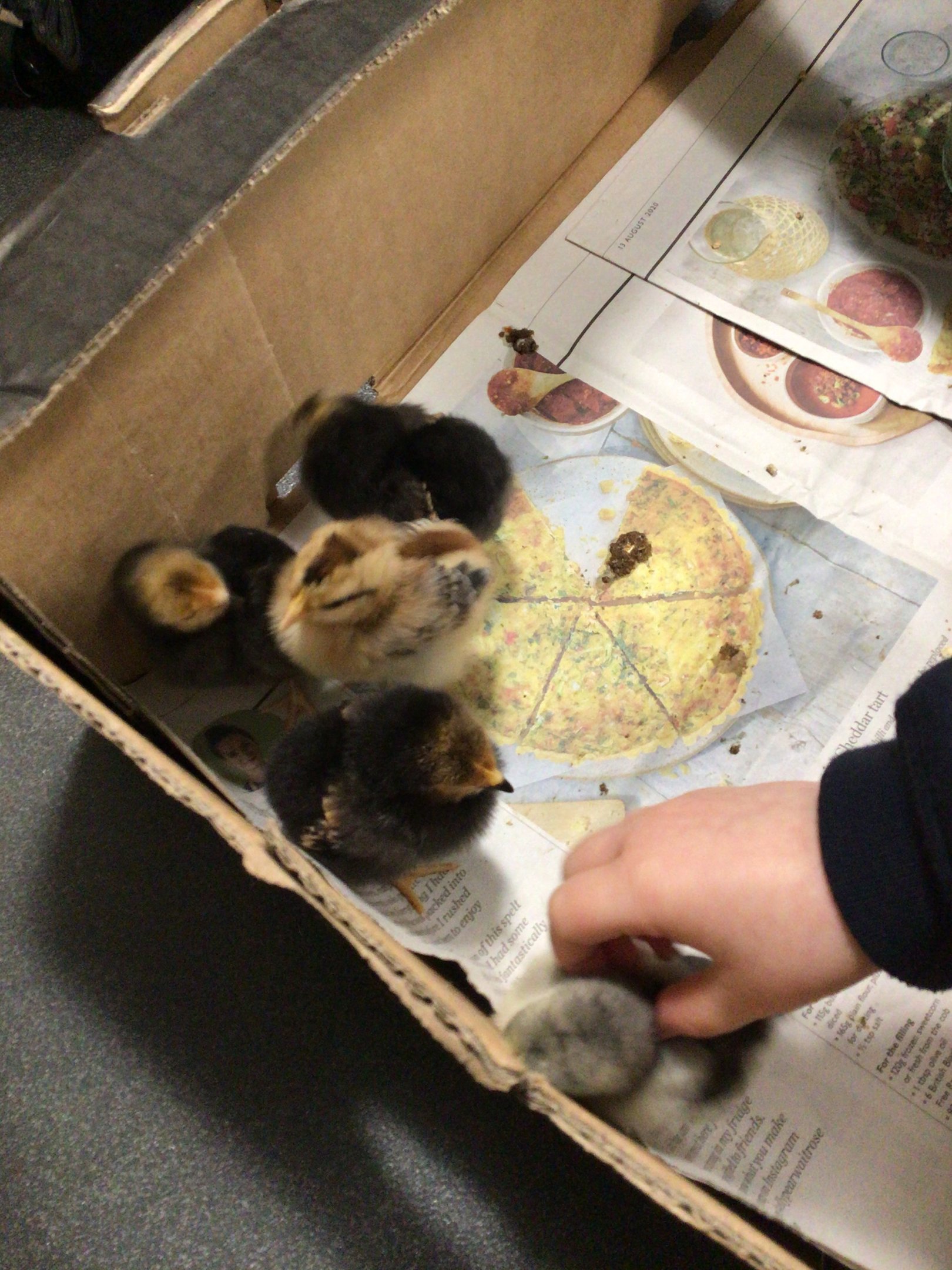 Puppy visit:
After being sent different animals by the zoo from 'Dear Zoo', the zoo finally sends us a real puppy. We decide to keep him. We learn about looking after dogs and being kind and careful around them.
Yoga:
We are very lucky in F2 to have a visit from a yoga teacher, Debs. She comes to visit for a half term and we get a session each week with her. We learn how to relax our bodies and about breathing slowly with our 'breathing ball'.