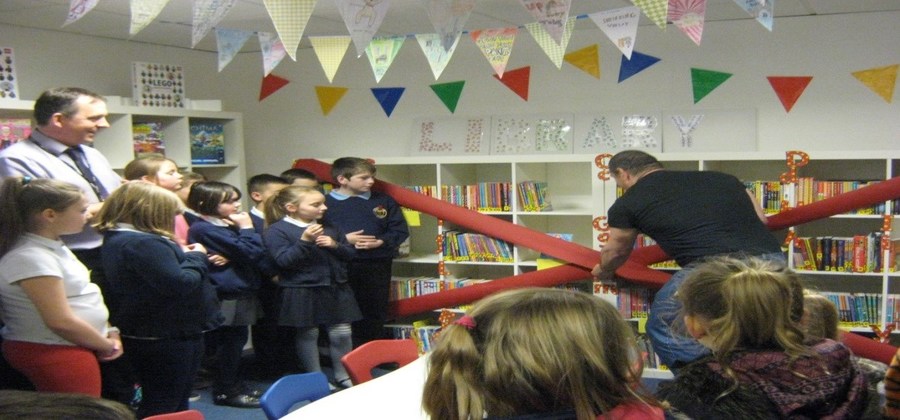 Our library was opened by a local author, Saviour Pirotta, and is a place where our children can select, enjoy and read books. A big thank you to TD Waterhouse, one of our sponsors, who provided many of the books in our library.
Each class has allocated time in the library so all our children can have access a wealth of picture books, novels and information books.
Don't forget, Armley Library on Armley Town Street has a huge range of books to read and enjoy. Also, the mobile library stops near school every Saturday from 11:30 to 12:30, so pop in and get reading! Follow the link below to find out more about libraries in Leeds.
If you would like to find out more about Saviour Pirotta, follow the link below.